What To Expect
I will work with you individually and help you to achieve your goals that you have set out for yourself.
We will come up with a game plan so that you will know how to approach each day, making every waking moment that you spend, meaningful and making every interaction that you have with others to be healthy & purposeful.
On our own, we tend to waste too much time doing things that seem meaningful, but in actuality, they are not getting us any closer to what is truly important to us.
That is why everyone needs a Coach!
What is the Approach?
We will go over what habits of yours are healthy, what relationships you have are healthy and what it is that you are currently doing to contribute to the health of your wealth/finances.
This way we can focus on doing more of the things that are contributing to your overall growth!
Then, alternatively, we will go over the aspects of your life that are doing the opposite.
-Identifying the relationships that are toxic & Identifying the habits that are destructive to your health & to your finances are the key factors.
Based off of what we are able to identify as roadblocks preventing you from taking steps forward, we will work together to set realistic goals to make improvements in the areas of your life that are important to you!
I am here to help hold you accountable and provide direction so that every day you are working towards your goals in a positive & healthy way.
Where do we begin?
Start by clicking the sign up button, provide your contact info and I will contact you within 12 hours to schedule a day and time to begin with your assessment.
During the time of your initial assessment, you will not be charged for the first hour. We will spend that time to discover more about your goals and what it is that you are looking to achieve, along with what timeframe you decide to give yourself to reach your goals.
After I learn more about you, I will help you to create a weekly schedule. Your job each week will simply be to update your schedule so that I can edit the schedule and guide you on a weekly basis.
Each week, I will spend 1 hour going over your schedule with you and if more time is required to work with you individually, meaning, if we need to focus on a more direct approach in order for you to see more immediate results in your health, wealth (finances) or relationship accounts, we can come up with a plan that is efficient and cost effective for your needs.
I will work with you to make sure that you get the results that you are looking for. You just have to do your part and commit the time to yourself and be willing to put in the effort to make changes in your life!
Coaching changed my life...
I almost gave up...
When I was 22 years old I was heart broken.
Shortly after breaking up with the girl that I was in love with,
I was diagnosed with Crohn's disease.
Hearing the news that I had Crohn's was tough on me & my family.
The doctors told me that the disease was incurable and they did not have a solution for me.
They told me...
-I would be forced to work behind a desk for the rest of my life.
-I would never be able to enjoy the things I loved.
Basketball
Weightlifting
Training to become a professional athlete.
-I would have to take 3 large blue pills 4 times a day
But more importantly...
That I would have to give up my dream.
"My dream to become a pro basketball player."
Yes.
My dream was gone...
I was devastated because I believed what the doctors told me.
I felt like my life was over, until an angel appeared out of the blue spoke to my mother, and helped me to change my beliefs about Crohn's disease...
There is always Hope


We never gave up...
I was blessed to have an amazing supportive family.
My mother ran into a friend whom she hadn't seen for over 40 years, last seen in Korea.
It just so happened that this friend had been studying Traditional Chinese Medicine for 25 years.
She helped me get on a healthy regimen that included eating specific foods, drinking an herbal concoction and making some important lifestyle changes.
I had to avoid many of my favorite foods, including all dairy products, cold drinks, sweets, fruits, pork, chicken and more.
Under her guidance, my condition started to quickly improve.
I was starting to feel hopeful about life again.
In 2 months, I was in the best shape of my life!
Chinese Medicine Is Truly Amazing.
But the struggle wasn't over...
Life is busy.
Maintaining a healthy balanced lifestyle after only 2 months, is not easy after doing the exact opposite for 6 years.
The stresses of life and wanting to be a pro ball player had me back to my old habits again.
-I started pushing my body to the limit again, working out and playing basketball for 6-8 hours a day.
-I was drinking and smoking heavily, back in the partying scene and not eating very healthy.
Once More...
I was sick again...
No matter how bad life gets, there is a solution.
I learned through many hardships.
No matter how bad life gets.
There is always light at the end of the tunnel.
There is always hope.
NO MATTER WHAT.
Again, before I could hit rock bottom, the universe sent me another angel.
A good friend of mine introduced me to Sifu Amin Jani.
Through Amin's One On One Coaching my life has completely changed...
Amin taught me everything he knew about healing.
-Qigong
-Tai Chi
-Martial Arts
-Meditation
-Acupuncture & TCM
-Diet
-Hygene
-Etiquette
-Morality
The biggest thing that has to do with self healing:
Developing Ones Moral Character
Was taught to me by Sifu Amin Jani.
He showed me that every struggle and every hardship that I had to go through was an opportunity to grow and to build my character.
But what really helped me more than anything to heal my body...
Was the fact that he coached me personally
It was because Amin chose to dedicate his life to helping me one on one that I was able to overcome Crohn's disease.
At the age of 32 I was completely healed.
Since than I've became so passionate about coaching people.
I've coached people of all ages over the last 20 years...
From sports to martial arts to self healing.
Now I am dedicated to coaching people in way to help them overcome their own struggles that they are dealing with in their lives.
Whether their goals have to do with healing, or fitness, or just simply achieving a level of satisfaction with who they are and what they can accomplish.
I am here to uplift, to motivate and to inspire people towards reaching their full potential.
Everyone needs a coach or a mentor at some point.
Coaching is without a doubt the most powerful way to get results.
-In every successful athlete, there is a coach.
-In every successful entrepreneur there is a mentor.
Becoming successful in your spiritual journey and health is no different.
If you are serious about being successful.
Coaching is the fastest most effective way to attain results.
What can you expect from my coaching?
You Will Be Helped With 3 Main Areas
In this program you will be helped with three main areas of your life,
Health, wealth, and relationships.
You will describe your personal interests.
I will help you to set goals.
We will map out the best way to go about achieving them while you are being helped to consistently build the three main areas of your life: health, wealth & relationships.
We will turn you into a high performance individual! You will have more energy than you ever had, you will get more accomplished each week than you ever had, and you will feel less restricted by the everyday stresses of life because you will attack each day and everything that you do with more purpose! We will lay everything out for you in a way that you will succeed!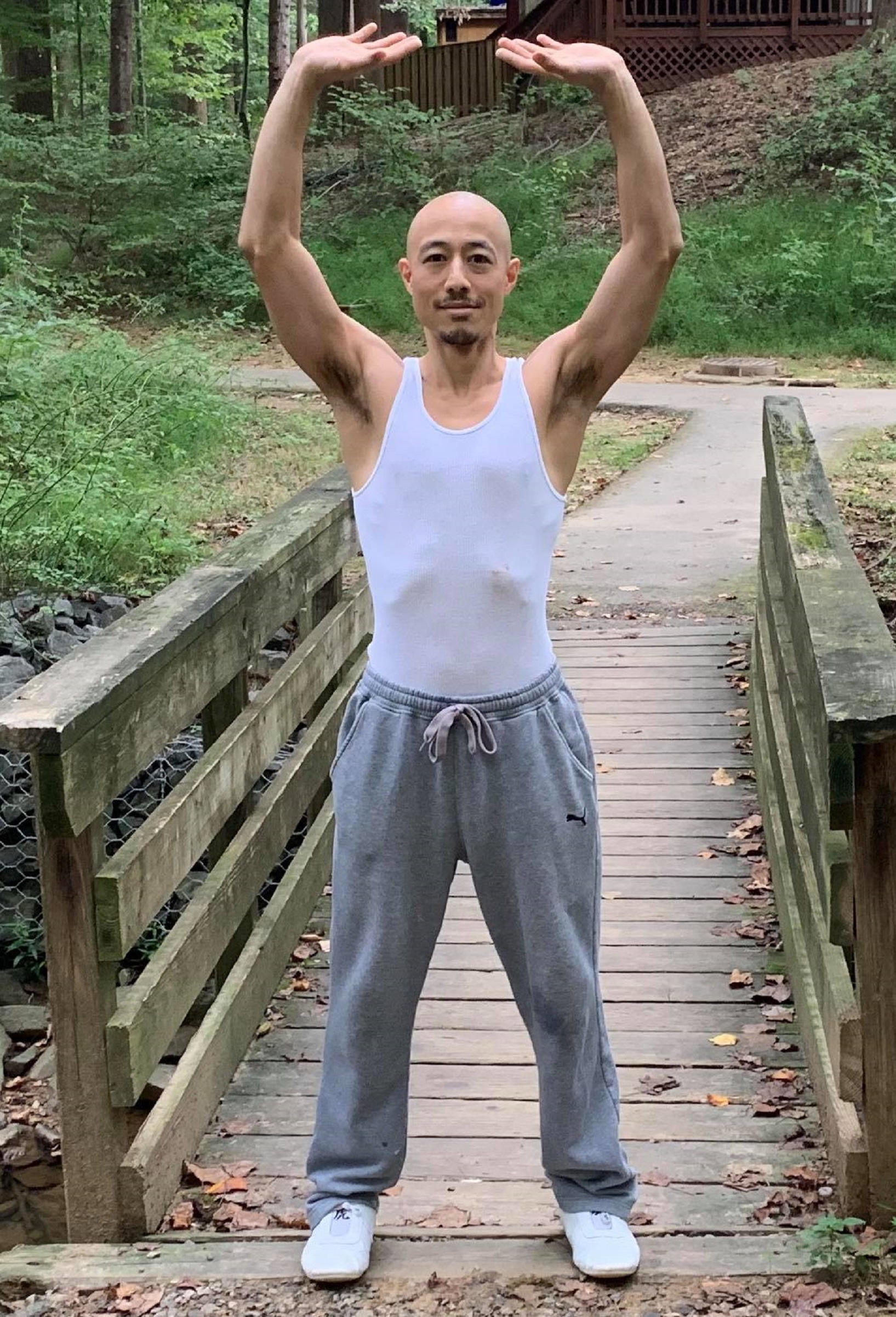 Frequently Asked Questions
How do I schedule my appointment?
After purchasing, I will personally reach out to you with the contact information that you provide. You can also contact me directly via email or facebook video chat, zoom, skype, or by telephone to schedule a time for personal coaching.
Can I purchase coaching more than once?
Absolutely! If you find yourself in need of coaching for more than one hour, simply purchase the coaching again and we will schedule a time that works best for you.