"Over 100,000 hours Of Scientific Research And Experiments. We've Finally Cracked The Telekinesis Code..."


Your frustration of not being able to move "heavy" objects or dealing with extremely harmful side effects ends Today...
Introducing The Jani Method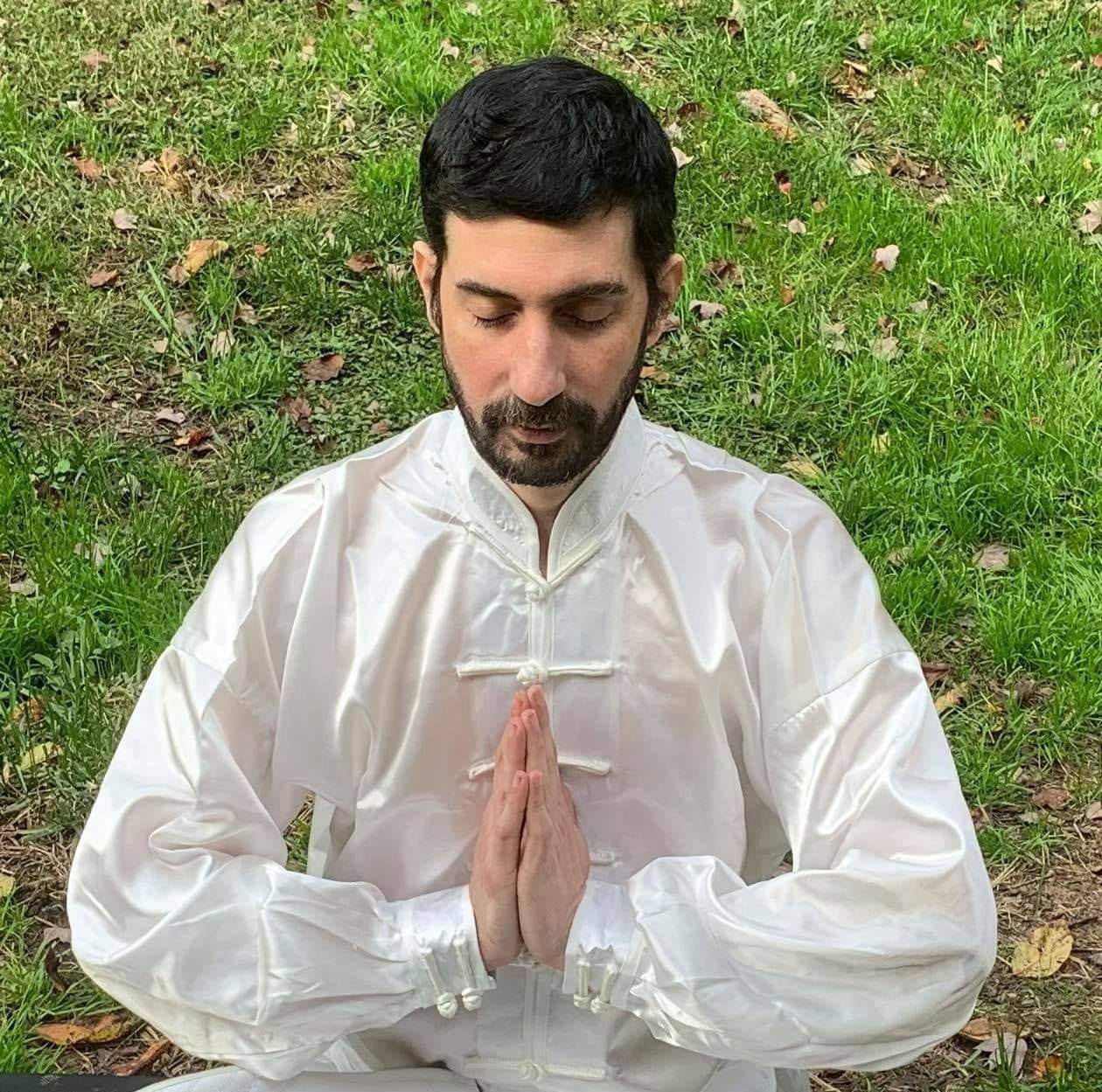 I've been an avid researcher of metaphysics, chi kung and meditation work for the last 30years. I stumbled upon the ability of telekinesis when I was 25 years of age. For the last 15 years, my teachings and demonstrations on youtube helped me to become one of the biggest Teachers of Telekinesis and Metaphysical Abilities in the world. I've been blessed to have 2 apprentices whom I've taught directly in person, and thousands of students who I taught online or over the phone since 2010. However...I've witnessed and personally experienced several harmful problems that come along when you unlock this special ability,,,
Telekinesis Training Is Highly Dangerous...
What do I mean by that?
Telekinesis or energy work is like building a muscle.
The more you practice the stronger your power gets.
That is if...
You are cultivating energy the right way.
I will say it again.
You can gain more energy if you cultivate energy the right way.
There Are Two
Types Of Energies
"Yin" And "Yang"
Balancing Out
These Two Energies
Is What
Unlocks Telekinesis...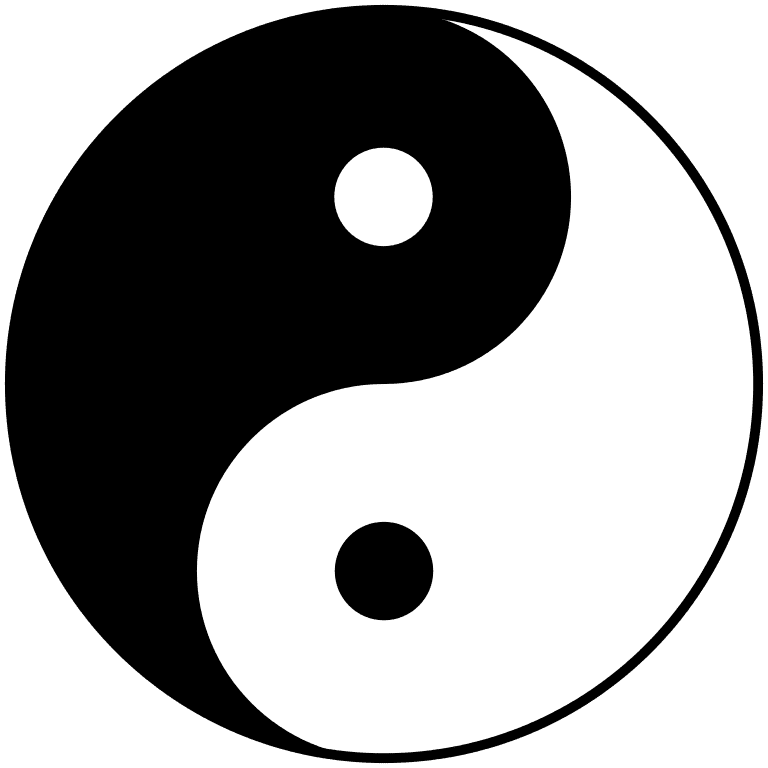 Most People Have No Clue How To Cultivate And Merge "Yin" And "Yang"Energies...
The majority of people who practice telekinesis spend hours upon hours sending energy to an object to see little to no results...
These types of practices(similar to energy healing) can cause all sorts of health problems, and can make the practitioner severely ill and fatigued,
I'm sure you can relate if you've practiced pk before.
-headaches, migraines
-chest pains
-energetically feeling weak
And many more unusual sensations can occur as a result of this type of training...
Worse yet some people have used these extreme telekinetic powers to try and heal others and they've ended up killing themselves...you don't want to experience things like that do you??
But let's be real...
The biggest frustration that all telekinetic practitioners face is simply this!
To not be able to move heavy objects.
See...I don't care what level your telekinetic powers are at.
Whether you can barely move a psi wheel without a glass container, or you are hand waving a straw in order to move a straw(or any rollable objects)
Or maybe...
You are already an expert telekinetic and are able to move really heavy objects under a glass container or something.
Even if that is you.
I promise you my methods are very unique, and absolutely anyone can obtain tremendous power if you follow the system.
Here's the honest truth...
I've been very secretive with my techniques and strategies. I've been extremely selective on who I've shared my secrets with.
But I believe now is the perfect time in history to unveil the real power of telekinesis.
Because the world is changing at a rapid rate.
More people are looking in to holistic health, and energy work than ever before.
I believe it is my moral duty to show the world what us humans are truly capable of.
The Jani Method Telekinesis Modules
The techniques that I teach all involve a safe and healthy approach to developing the facilities of the brain that will unlock your innate abilities.
Introduction:


Here I talk about how this Course came about and what you can expect to see. The roots of The Jani Method are from exercises that were taught to me from different masters along with traditional Qigong & Tai Chi practices. Before teaching the exercises, I talk about a few of the foundational concepts that I would like you to become familiar with:
posture, relaxation, concentration, clearing the mind and more! Also, there is a very important tip at the end for everyone to keep in mind for best results from your practice! All of the original courses that we have created over the past 10 years will also be available to you at the click of a button!
Overview:


A brief overview behind the mechanisms of Telekinesis and how it works. I cover what is in the course and how Telekinesis works. This video is a basic breakdown of what exercises we will be practicing and how they all tie together.


Module 1 : Mirror Meditation


The first of the Main 3 Exercises for the Jani Method. This exercise is very simple, yet its results are so profound and it only requires less than 5 minutes a day! Daily practice will teach the brain to sync both left and right hemispheres together.


Module 2 : The Looping Technique


This module goes over the basics of how to project your energy to the object. This allows you to attach your consciousness to whatever you are trying to influence and you'll get a clear understanding on how telekinesis actually takes place.
Module 3 : Maoyou Circuit


The Maoyou Circuit is one way of Merging yin and yang, getting energy to flow through the energy channels and strengthening the channels. Energy is intelligent and it is important to program the energy, giving it the proper form and vibration. I give some very specific instructions that other practices may not go over. Other systems teach this exercise, but from experience, I can assure you that my method is perhaps the safest and most effective.
Module 4 : Breathing


There are many types of breathing techniques out there. This module is specifically to teach you how breathwork can be used to close out your exercises properly, calming the nervous system and leaving you balanced and relaxed.
Module 5 : Concentration


Telekinesis requires a very high level of concentration in order to work effectively. This module consists of 6 exercises that will help you to develop your ability to focus and concentrate. With strong focus and concentration, telekinesis becomes natural and effortless.


Module 6 : Etheric Dozen


This is an incredibly powerful module that allows you to tap in to the etheric plane and strengthen your willpower. There is an inner and outer world existing simultaneously. It is important to know the difference between both. In this module You will learn how to interact with the etheric plan in a way that allows you to influence objects that are existing on the physical plane. I will teach you how to go in and out of the etheric state. The results of this practice will help you with All Psychic Abilities and allow you to take your practices to an advanced level!


Module 7 : Psi Ball


A Psi Ball is a basic technique that allows you to become more familiar with your own energy. You will be able to feel the electricity and magnetism between your hands and with practice, you can use this technique to test your progress as the energetic sensations grow stronger and stronger in a short period of time. The psi ball alone can move some really heavy objects.


Module 8 : Ways to Practice TK / PK ( Telekinesis / Psychokinesis )


Now its time to learn techniques to train your TK / PK! In this module I give you methods and ideas for training your telekinesis skills on actual objects. Psi-wheels, ping pong balls, paper, pinwheels and hanging objects are just some of the objects you can use to practice and to test your progression.




Module 9 : Grounding


Obtaining Yin energy is vital for health and longevity. Yin is necessary for telekinesis. Without developing Yin, Telekinesis is very difficult and progression will be very slow. For those who are looking to grow their yin, grounding is the key!






Module 10 : Standing Postures


In this module I teach two Standing Postures that work on the yin channels, also known as the central channels of the body. It is very important for these channels to be strong and open in order for your Telekinesis abilities to work. These two postures will get the energy flowing through your central channels, opening and strengthening them at the same time.
Module 11 : Opening the Third Eye
The secret to opening the third eye is revealed in this short module. A very simple and highly effective technique for unlocking your third eye. There are many ways to open the third eye, but I give a natural & safe way that can be practiced every day. This technique will also improve the strength of your physical eyes.


Module 12 : Mind Touch


The Mind Touch Module is an explanation of what to practice to develop the ability to move objects without moving your hands. Similar to empathy, you want to be able to touch objects with your mind and recognize the textures. It starts with physically touching and then you go on to mentally touching and actually feeling the objects and surfaces in the room without physically touching them. Next comes moving the objects!




Module 13 : The Power Of Sounds


In this module you'll learn the power of binaural beats, and how certain esoteric chants can charge up your pineal gland. You'll learn the right type of sounds that are effective for TK / PK ( Telekinesis / Psychokinesis ). The sounds make a big difference and are a hugely underutilized tool to make TK / PK ( Telekinesis / Psychokinesis ) very successful.
Module 14 : Empathy With Objects


Building a connection with the object will result in it responding to your energy. I explain how empathy works and how it can affect your practice. Empathy works on many levels. Your environment, other people and your own feelings all have an affect on how you influence the objects that you are trying to move.
Ending:
In this video I explain the importance of what we covered throughout the course and what is most important to remember and keep in mind day in and day out!






That's not all...


Jani Method's Bonus Modules can help supplement your training. Some of these Bonus gifts are Complete systems of their own. You can add them to your training to enhance your practice and to see dramatic improvements in your brain/body connection and unlock your natural abilities within a short period of time!




Bonus 1
Astral Projection
Its a funny concept because if you can't Lucid dream, then how can you be aware of yourself when you astral project? Everyone astral projects, but they just don't realize when they are doing so. I provide a thorough explanation of how it works and I offer suggestions on how to help you to knowingly astral project. It all starts with Lucid Dreaming.


Bonus 2
Remote Viewing
Remote Viewing is being able to see a place or thing in your minds eye. Did you know you can predict the lottery with this ability too? Yup the possibilities are endless.


Bonus 3
Telepathy
Telepathy is something that happens on a subconscious level. In this module I give you an understanding of how this phenomenon works along with some exercises that you can practice with a partner to develop the ability.


Bonus 4
Manifesting
Have you ever heard of the law of attraction? Have you ever heard of the secret? I'm going to teach you how to really truly manifest whatever it is that you want. Not just money. A dream job, dream partner. Amazing synchronicities. Anything you desire. Make life magical.




Bonus 5
Majick
Spells are heavily underrated and underutilized. You can enhance all your psychic abilities and be able to do some amazing things by putting you in to a trance. I will teach you some amazing Majick techniques.


Bonus 6
Lucid Dreaming
This is my favorite thing! I Lucid dream every night! Before you can Lucid Dream you need to first become aware when you are dreaming. In this bonus video, I give you a thorough, step by step process on how to Lucid dream.








Bonus 7
Black Dragon Nei Kung
This program is a complete cultivation system. I created it to train the body to be able to cultivate energy to high levels. It involves stretching to open up the meridians, strengthening to build the body's capacity to hold large amounts of energy, Kungfu for coordination, Qigong & TaiChi for balance and teaching the energy to flow properly in and out of the body, And a set of exercises and practices for students to develop their Chi energy and Psychic energy.


Bonus 8
Original Energy Cultivation Course
My first course ever created! I created this course shortly after the energy in my body was completely unlocked, when my telekinesis was the strongest! This course itself will take 2 years to master! If you take it seriously, studying the content and practicing everyday, your awareness and ability to project energy will grow fast!
Bonus 9
Telekinesis PDF
This book is a condensed compilation of the techniques that I use to develop telekinesis. Telekinesis should be practiced safely and kept simple. This e-book is short, easy to read and very beneficial to see improvements with your practice. I sell this separately as a PDF at www.spiritualmethods.com but it is free to all Jani Method Students!






Bonus 10
How to Open the Third Eye PDF
Opening the third eye can be difficult for some people, many of whom experience unwanted side effects. In this short e-book, I teach you how to open the Third Eye safely and efficiently. This PDF is available separately at www.spiritualmethods.com Here is a look at the table of contents:
CHAPTER 1 - DARKNESS TRAINING
CHAPTER 2 - SUN GAZING
CHAPTER 3 - GROUNDING/EARTHING
CHAPTER 4 - BREATHING EXERCISE
CHAPTER 5 - CHANTING MANTRAS
CHAPTER 6 - DIET TIPS
CHAPTER 7 - MEDITATIONS
CHAPTER 8 - SACRED GEOMETRY


Bonus 11
Telekinetic Academy Course
In this video course, I teach many of the same principals from my original course. The video is more recent and more concise than the original. You will learn how to sync your left and right brain, develop, visualizations, awareness, concentration, nerve force, relaxation, proper posture and techniques for developing your ability to charge your energy and to move your energy, consciously, and be able to direct it accordingly.
Q&A
Is this training for beginners?
Yes. It's for all levels.
How soon can I see results?
That depends your dedication level and how strong your energy level is.
Can I get a refund?
No refunds are given.
Disclaimer
As with any endeavors, your results may vary, and will be based on your individual capacity, energy experience, expertise, and level of desire. There are no guarantees concerning the level of success you may experience. The testimonials and examples used are exceptional results, which do not apply to the average purchaser, and are not intended to represent or guarantee that anyone will achieve the same or similar results. Each individual's success depends on his or her background, dedication, desire and motivation.
There is no assurance that examples of past successes can be duplicated in the future. We cannot guarantee your future results and/or success. There are some unknown risks in your health and on the internet that we cannot foresee which can reduce results. We are not responsible for your actions.
The use of our information, products and services should be based on your own due diligence and you agree that our company is not liable for any success or failure of your health that is directly or indirectly related to the purchase and use of our information, products and services.