The 4 Powerful Healing Arts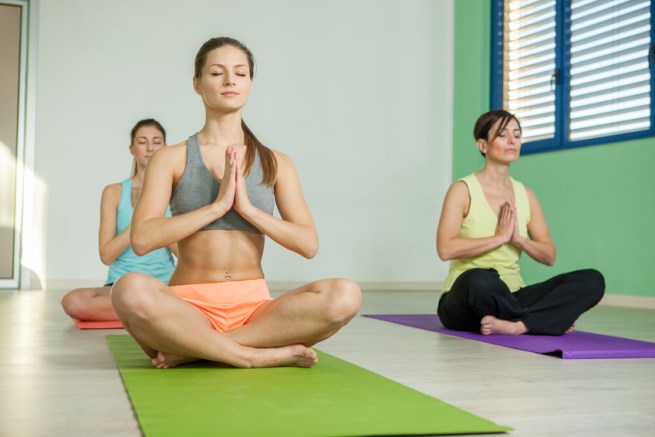 Tao Yin is a healing modality associated with Traditional Chinese Medicine designed to balance the life force energy (Qi) within the body. This dynamic, breath-centered practice uses gentle stretching and flowing movements to embody elements of nature, leaving you feeling revitalized and tranquil.
Tao Yin is a slow-paced style of yoga as exercise, incorporating principles of traditional Chinese medicine, with asanas that are held for longer periods of time than in other styles. Tao Yin, also known as Yin Yoga, is a gentle way of opening up the energy channels and improving one's flexibility & balance!
The goal with our Yin Yoga practice is to activate & strengthen the Parasympathetic Nervous System, taking Relaxation, Recovery, Self Awareness & Self-Healing to another level!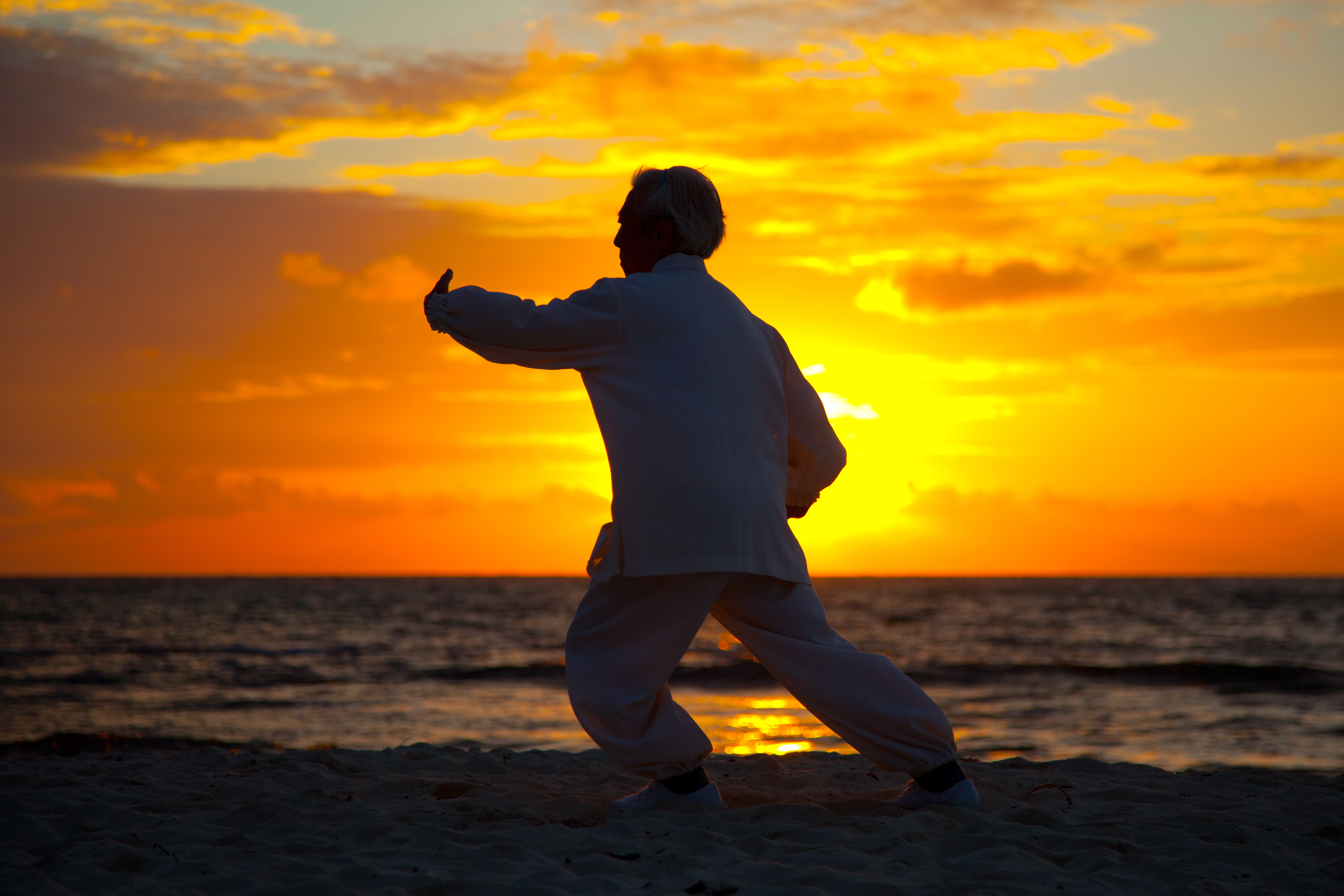 Chi Kung/Qigong is a millenia-old system of coordinated movements that utilize breathing and meditation for the purpose of improving Posture, Balance, Coordination, Strength & Flexibility.
Translated as "breath work" or "energy work," Qigong consists of a few minutes of gentle breathing combined with slow rhythmic movement. The idea is to link breath with movement, thus relaxing the mind and mobilizing the body's energy.
Tai Chi is often described as "Meditation in motion," but according to Harvard, it might as well be called "Medication in Motion." There is growing evidence that this Mind-Body practice, which originated in China as a martial art, can help aid in prevention & recovery from all injuries, illnesses & diseases!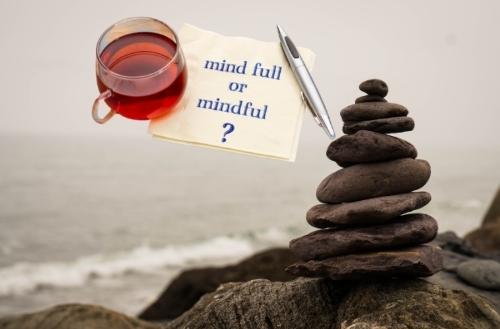 A form of Meditation, or induced relaxation that focuses awareness on what you're sensing and feeling in the moment, without "interpretation or "judgment."
Meditation has been scientifically proven to strengthen the immune system, lower blood pressure, Improve Focus & Concentration, Increase Productivity, and Promote Creative Thinking
Mindfulness involves guided breathwork with imagery and relaxation techniques to help strengthen the Brain-Body Connection, Relax the Mind and Improve Health & Over-All Energy Levels!
Mindful Meditation Reduces reactions to stress by Inducing the Relaxation Response:
-Lowering the Heart Rate,
-Reducing Anxiety,
-Encouraging Positive Thought Patterns and Attitudes.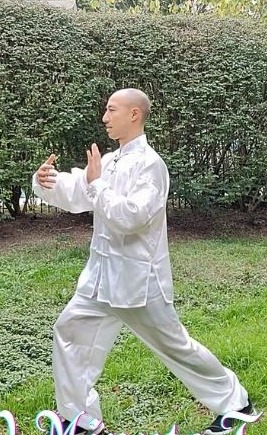 Exercises will consist of Chi Kung, Tai Chi, Yin Yoga Breathwork & Meditation. Their designed to strengthen the Mind, Body, Spirit Connection through low impact cardio exercises that focus on strength, flexibility & breathwork.
Lectures will be given to educate students on:
-The Laws & Principles of Energy
-How to Safely Cultivate Energy Towards Higher Levels
-Moral Character Development & Increasing Energy Levels
-How to Dissolve Karma Rather than Take on More!
-Taming The Mind
-Increasing Energy Potency
-Yin Yang Theory
-TCM
-Food & Energy
-Getting In Tune With Nature
-How to Improve Over-All Health, Well-Being, Strength, Flexibility, Balance, Posture & Much Much More!

WHERE & WHEN?
Live Virtual Classes will be held every Sunday, from 11am to 12noon EST. Use the following Google Meet link to attend:


Pathway to Inner Peace & Enlightenment
Sundays 11:00am – 12:00pm EST
Google Meet joining info
Live Class Video link:


Ready To Transform?
"Learn 4 Powerful Healing Arts. Use It To Bring Peace And Enlightenment Into Your Life TODAY"
The World is going through changes...
With so many changes going on in the world right now,


Health has become our #1 priority & concern.


-We are being forced to cope with high volumes of mental and physical stress.


-When the mind is at peace, the body can be healthy and it can recover faster from the stresses of our everyday lives.


-Attaining a peaceful mind requires one to practice self awareness, meditation & restorative exercises.


-Society has been obsessing over high impact cardio in order to look and feel good on the outside.


-But the focus now should be also on low impact cardio, allowing one to be strong & feel good on the inside!




The purpose of this virtual class is to teach the fundamental principles of the ancient arts of Chi Kung, Tai Chi & Yin Yoga, Breathwork & Meditation.


These exercises can help us to find balance, peace and harmony for ourselves and naturally influence those around us in a positive way!